A trusted procurement partner...
Agile Procurement & Consulting Services ("APCS") is a minority-owned, MBE-certified and NMSDC-certified, supplier and distribution business with three major areas of focus:
Office & Janitorial Supplies
Promotional Products, Commercial Printing & Direct Mailings
Commercial Building Materials supply — HVAC, plumbing-related products, and paint & paint-related products
About our Products

Relationships are of the utmost importance to us. We're big enough to handle your every procurement need, but small enough to care about providing unmatched personalized service to every one of our clients — a mandate we take very seriously day in and day out.
We understand that you want to do business with someone you know and trust. We will work tirelessly to earn and keep that trust through sustained performance and a "value-added", client-centric, approach. Contact us today to learn more!
Request a quote today.
Experience truly personal service from a trusted procurement partner.
We partner with the best...
We are partnered with the highest quality manufacturers and suppliers in our areas of focus and leverage these relationships to ensure we deliver you quality products, timely, and with excellent customer service.

Capitol Group, with Corporate Headquarters in Springfield, Illinois, is a leading wholesale distributor of plumbing, heating and air conditioning, industrial/mechanical and kitchen products with sales and distribution centers in Springfield, Peoria, Bloomington, Champaign (Illinois) and St. Louis (Missouri).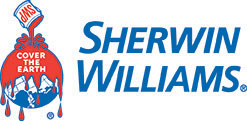 Founded by Henry Sherwin and Edward Williams in 1866, Sherwin-Williams is a global leader in the manufacture, development, distribution and sale of paint, coatings and related products to professional, industrial, commercial and retail customers.
Contact / Request a Quote
We look forward to learning more about your specific needs. Please provide us with some information so we can reach out to you as soon as possible. Your information will not be shared with any third parties.
Mailing Address
Agile Procurement & Consulting Services, LLC
P.O. Box 904
Champaign, IL 61824-0904
Success! Your message has been sent to us.
Error! There was an error sending your message.